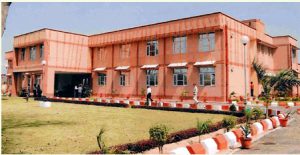 About Centre
The salt affected soils are an important ecological entity in the landscape of any arid and semi-arid regions in India; such problematic soils occupy nearly 6.73 million ha and represent a serious threat to our ability to provide food, livelihood security of the burgeoning population.
However, in Uttar Pradesh the salt affected soils accounts for about 1.37 million ha. The majority of these soils are having pHs > 10, exchangeable sodium percentage (ESP) >15 and varying electrical conductivity (EC). The soil sodicity is a serious problem of the Indo-Gangetic plain affecting the productivity and livelihood of the people. In order to combat the challenges and threat posed due vast area of salt affected soils in Uttar Pradesh and Bihar, Indian Council of Agricultural research (ICAR) had decided to establish a Regional Research Station of CSSRI, Karnal at Lucknow during IX Five-year plan and it was formally established on 27 October, 1999. Since its inception, the institute has been pursuing interdisciplinary research on reclamation and management of salt affected and waterlogged soils. The centre has now grown into an internationally recognized centre of excellence in salinity research. The following were the main areas of investigation.
Alkali land reclamation for crop production through agro-chemical methods.
Reclamation and management of waterlogged soils
Horticulture and Agro-forestry
Improving sustainability of crop production through use of salt tolerant varieties.
Location and Climate
The present location of office cum laboratory building of Central Soil Salinity Research Institute, Regional Research Station, Lucknow is at old Jail Road, Near Manyawar Kanshiram Smarak Sthal, Alambagh while its experimental research site (Shivri Farm) is located at Mohan Road, Lucknow. It lies in the Central part of the Indo-Gangetic Plain with an average rainfall of 800 mm of which the majority of rainfall occurs during July-September. The groundwater table depth of the research site fluctuates seasonally between 5-7 m. Baring the months of july and August, the evaporation exceeds rainfall. The soils are classified as Typic  Natrustalfs
Mandate
The RRS, Lucknow was established with the following mandate:
To develop appropriate hydraulic/agrochemical/biological technologies for reclamation/amelioration of relatively heavier sodic soils of central Indo-Gangetic plains, with surface drainage congestion and high water table,

To conduct research on use of sodic (high RSC) water and agro-industrial effluents,

To collaborate with regional agencies for achieving the above goals and

To act as a centre of training in sodicity/salinity research in the region and provide consultancies.
Achievements
Management of water logged sodic soils
About 0.35 million ha sodic lands suffer from shallow water table conditions in Sarda Sahayak Canal Command and are not suitable for cultivation even after conventional method of gypsum based reclamation.  This has led to diminishing water productivity and loss of livelihood for the farm families in this command.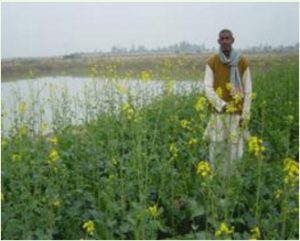 To address a land reclamation model for 1 ha based on the concept of physical land reclamation and pond based integrated farming system has been developed.  A model of 1 ha comprising of 0.40 ha fish pond up to 1.75 m depth, 0.2 ha cereal crop, 0.15 ha fruit crop, 0.10 ha for vegetable and 0.10 ha for forage crops.  The excavated soil was spread over the 0.6 ha land so that field can be raised at least 2 m from the water table. Through intervention of above land modification technique the productivity of the land and water increased many folds.
Alternate source of mineral gypsum for sodic soil reclamation
Phosphogypsum a byproduct of the phosphate fertilizers have been identified as an alternative source of the mineral gypsum.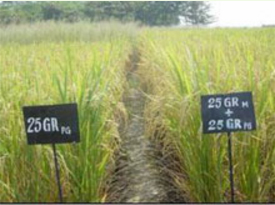 The application of phosphogypsum was better than the mineral gypsum regarding the reclamation of the sodic soil without any pollution effect on soil and water.
One time application of phosphogypsum (equivalent to 25 % mineral gypsum) + 25 % mineral gypsum or  phosphogypsum (equivalent to 50 % mineral gypsum) can be used for sodic soil with  higher of  pH  > 10.
Flushing technique for reclamation ong>
Saline sodic land dominated with CO3 and HCO3 salt of Na in Indo-Gangetic land.  The technology involves application of gypsum @ 50 GR preceded by 2 horizontal surface flushing of soluble basic salts.
A field kit- Soil Sodicity Test
Soil testing facility for the resource poor farmers of sodic soil area, either unavailable or costly and time consuming, to address this problem a field kit with color charts was developed to test soil sodicity qualitatively right at the field or at farmers door step with the help of the kit the soil can be categorized into three groups i.e. Non sodic, Moderate sodic and Sodic and accordingly doses of the gypsum can be decided for the reclamation.  The technical literature published by Director was distributed among the farmers and extension workers.
 Resource conservation
Development of resource conservation technologies under sodic soils to increase the potentiality of yield and to conserve energy and money was very essential.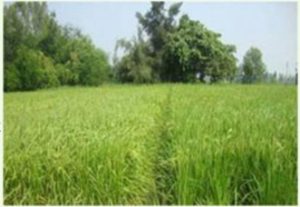 Adoption of the zero tillage in wheat and direct seeded in rice cultivation with 30% crop residue not only produced more grain yield in comparison to conventional method but also significantly improved physico-chemical of the soil.
Banana cultivation under sodic soil through sub-surface soil management
Research for the past 30 years in sodiome important reclamation methodologies for the top 0-15 cm of soil with gypsum and cultivation of paddy and wheat resistant varieties for providing food security to the farmers of sodic soils.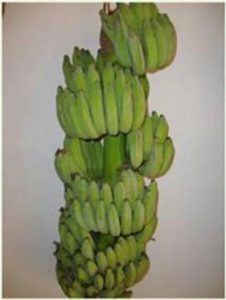 In the growing economy apart from providing food security it is obvious to provide economic and nutritional security to the farmers of sodic soils. Sub soil sodicity management technologies in banana in soil with pH range of 9.0 at the surface to 9.47 at sub-surface was developed.
Apllication of 25% phospgypsum in combinations with vermicompost, mulch and CSR-B-1 strain of Bacillus sp isolated from sodic soils of Rae Bareli districtreduced th pH to 8.84  which resulted in higher bunch weight of 25 kg.
Alternate land use management technique for sodic soil
To study the performance of the different tree species in highly sodic soils, ten multipurpose tree species like Terminalia arjuna, Azardiracta indica, Prosopis juliflora, Pongamia pinnata, Cassurina equisetifolia etc were evaluated over the period of 10 years for economic and soil amelioration properties with various intercrops like Rhodes grass, Karnal gras etc under different agro forestry systems.  Among them the Accacia nilotica + Rhodes grass was found to be an ideal silvi-pastoral system evaluated for the sodic soils of central Indo-Gangetic plain.  This system is not only hasten the reclamation process but also comparatively more remunerative.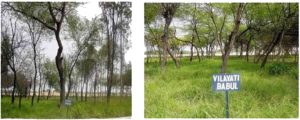 Screening of rice germplasm for sodicity is being underataken by the station under following programmes.
IRSSTON – International Rice Soil Stress Tolerance Observational Nursery
SATVT – Saline / Alkaline Tolerant Varietal Trial.
NSASN – National Salinity / Alkanity Screening Nurersery.
AICWIT – All India Co-ordinated Wheat Improvement Trial.
AISATNT – All India Salinity / Alkalinity Tolerance Nuersery Trial on wheat.
On going Projects
Institutional Projects
Land modifications for increasing water productivity by different farming systems in partially water logged sodic soil along the Sarda Sahayak Canal Command

Study on salt and water dynamics and crop performance in water logged soil under raised and sunken beds

Resource conservation for rice wheat cropping system through intervention of tillage and crop residue management in partially reclaimed Indo-Gangatic sodic soil

Identification of genotypes in cactus, banana and aonla for tolerance to sodicity and standardization of management practices for economic livelihood in the resource poor sodic lands

Performance of Prosopis species under different amendments on sodic soil
Externally Funded:
Impact assessment of climate change on crop production and soil condition under salt affected environment of Uttar Pradesh

Holistic approach for improving lively hood security to livestock based farming systems in Barabanki and Raibareli District of Uttar Pradesh

Farmer's Participatory Research on Enhancing Ground Water Recharge and Water Productivity in North West India

Stress tolerant rice for poor farmers in Africa and south Asia under BMGF project

All India Co-ordinated Trials

Screening of rice
Screening of wheat
Screening of linseed
Screening of gram
Technologes
Holistic approach for improving livelihood security through livestock based farming system in Barabanki and  Raebareli districts of U.P. – NAIP-III project
A NAIP-3 Sub-project entitled as above is being implemented in Barabanki and  Raebareli districts of Uttar Pradesh to address the challenge  of poverty alleviation with need based integration of technologies developed in Specialized  IFS models which can be replicated and implemented in other parts of the country with similar ecology and social status.  About 400 farmers were covered as bene programme with technological interventions like sodic soil reclamation, zero tillage in wheat, commercial banana and vegetable cultivation etc. Some of the successful interventions are:
Sodic soil patches in Lalganj block covering four villages Bachewakapuruva, Dayaplpur, Orikapuruva and Haripur in Raebareli districts has been a serious bottle neck in creating livelihood security. These soils were reclaimed using phospogypusum technology and first crop of summer daincha and paddy var.CSR-36 were intervened. These beneficiaries were successfully linked with rural backyard poultry production with azolla as feed supplement. The sodic lands farmers were also intervened with guava under high density system. Under intensive system guava (3 x 1.5 m).

About 30 farmers adopted the technology where banana cultivation is being coupled with crops like moong bean and black gram during summer followed by early tomato, cabbage and cauliflower in monsoon to afford the resource poor farmers to spend for the inputs for their main crop banana and also the technology was furthered strengthened with on farm vermicomposting, mass multiplication of Psuedomonads and Trichoderma. The technology of rural poultry production was also integrated for providing sustainable livelihood. The average income of the farmers who had adopted banana cultivation with composting is about Rs.1, 34,444/- from an area of half an acre.
On Farm Demonstration
On Farm demonstration of salt tolerant rice, wheat cultivar, ground water recharge under participatory mode is being initiated under SRASA, FPRP and BGREI programme.
Extension and Information Service
Training Programmes

Village Extension Programme for Integrated Rural Development

Farmers Mela

Off-Campus training camps

Orientation Programmes

National Workshop/ Convention/Seminar

Training for Post Graduate Students

Consultancy services in the field of sodic soil, saline water and crop management, agricultural drainage and soil testing.

Guiding research scholar for post graduate / Ph.D. programme
Laboratory facilitie
Soil Chemistry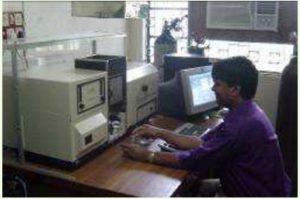 Soil Physics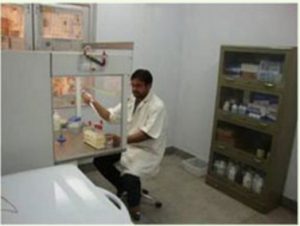 Microbiology